The golden rules for an amazing healthy hair
Who doesn't dream of having healthy, thick, long, shiny hair?
We all want to have our hair in great shape but to some people, it might be a struggle to achieve.
I've always taken good care of my hair. Learning about my hair type, using the right products and following a specific routine, proved that there are simple ways to keep my hair healthy and strong: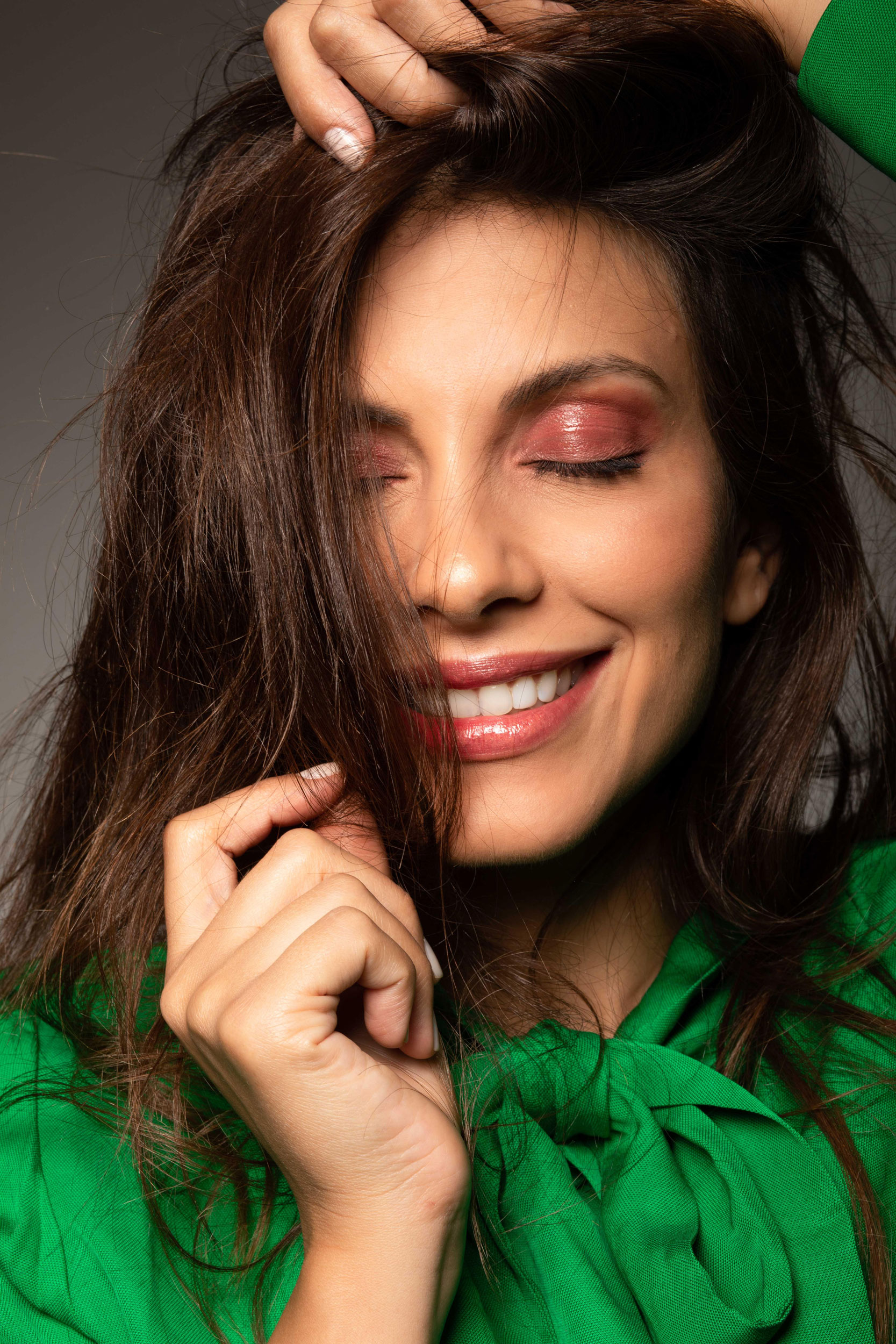 Set a washing hair habit:
Over washing can damage the hair, especially colored hair, as it makes it dry and removes all the essential oils that it needs to keep it healthy. Limit washing your hair to 3 times a week. Also you need to learn about the amount of shampoo you apply according to your hair length.
2. Think of your scalp like your skin:
Just like your skin, your scalp can benefit from a bit of exfoliation. With time, sebum and dandruff can clog the hair follicles, which will cause hair problems such as hair loss and thin hair. An unhealthy scalp makes it difficult for the hair to grow! Consider scrubbing and exfoliating your scalp at least once a month, especially when the season changes.
The process is easy:
Gently brush your hair, apply an exfoliating scrub into your dry scalp (or wet depending on the product you're using) and massage for about 10 minutes, press firmly but gently not to irritate the scalp before you wash your hair. If you have eczema, infection or any other issue, you cannot exfoliate, as you need to treat that first with a dermatologist.
3. Know when to comb your hair:
You should only comb your hair when it's dry and never during the conditioner. You should only apply the conditioner through your hair with your fingers. Otherwise, it will cause breakage and hair fall.
4. Know your hair type:
Much like learning about your skin type is vital to implement the proper skincare routine, understanding your actual hair type will help you have the healthy hair you always dreamt of having. Straight, wavy, curly, fine, coarse, dry or oily, there are products for each type! For instance argan, coconut and olive oils can do wonders to the dry or fizzy hair but can leave fine hair flat and greasy. Aloe is a great alternative!
5. Dry shampoos:
One main frustrating hair concern is dealing with oily hair, and dry shampoos can be your savior but you need to learn how to use them. Using too much dry shampoo can cause some dryness to the scalp causing less hair growth. You can use dry shampoos in between washes but don't become too dependent on them. Some other alternatives for bad hair day: buns, braids or even hats!
6. The right tools for a great hair:
Let's be real! We all shop for beauty products, but we never think of the hair brushes as an investment for healthy hair. Think of your hair like your skin: what you use on it will affect it. Not all brushes are the same. For example, oily hair needs a synthetic boar bristle brush while dry and damaged hair will need a good detangler to gently slide through your hair. Ask your hair expert for the best tool for your hair type.
7. Trim your hair every six weeks:
Trimming your hair doesn't make it grow. It just helps the split hair ends look fuller and healthier. To make your hair grow, you need to treat the scalp as I mentioned up above 🙂
Now tell me, do you follow any hair care routine?