Chicken Tikka Masala Recipe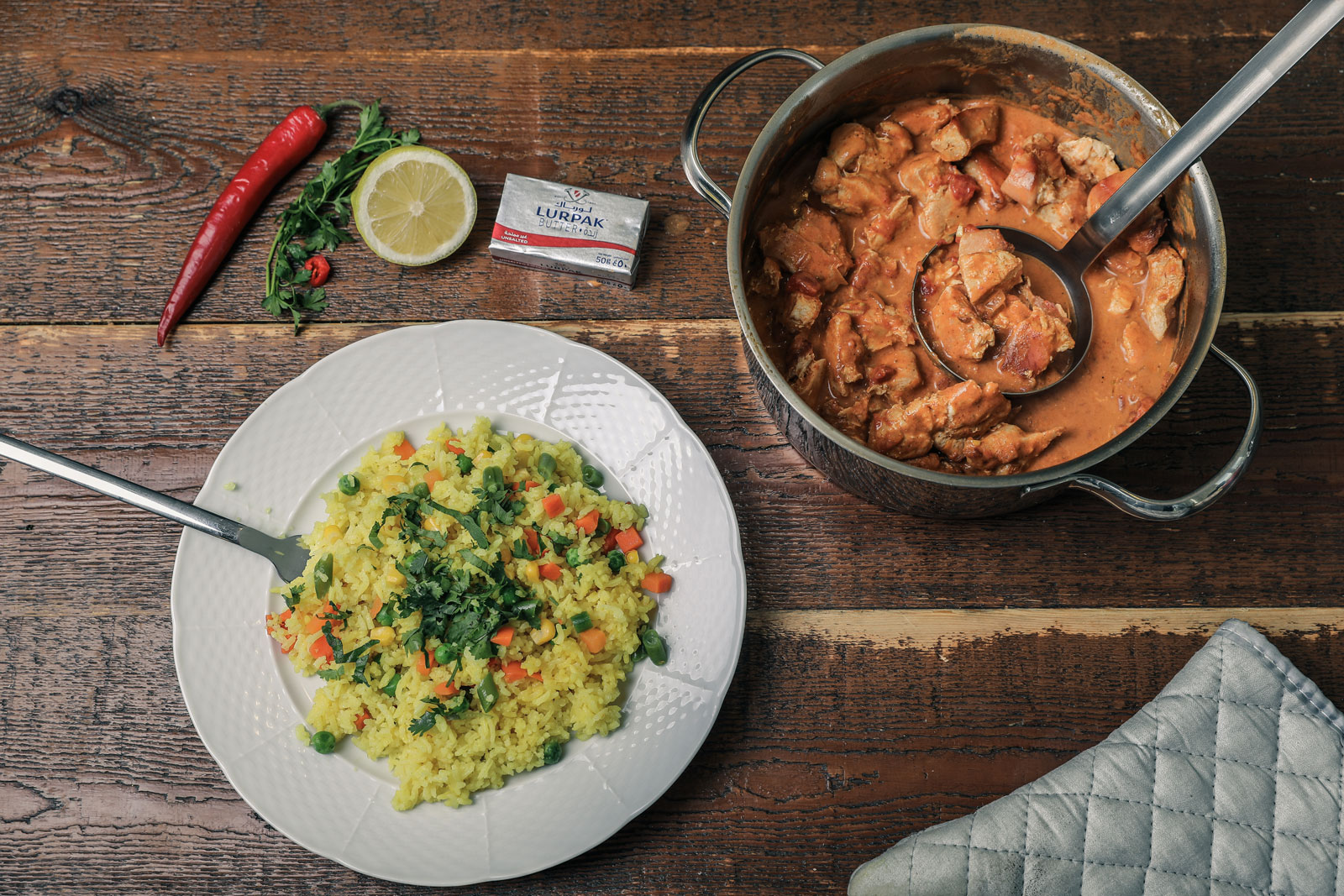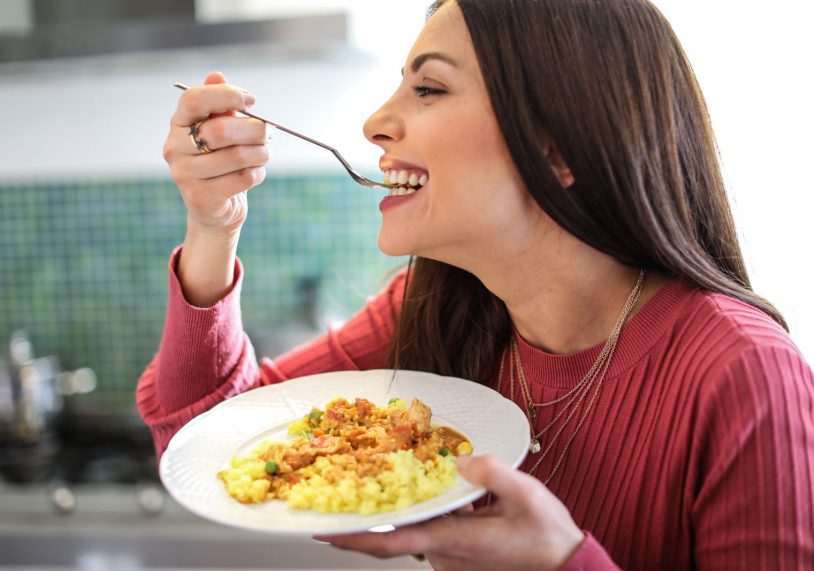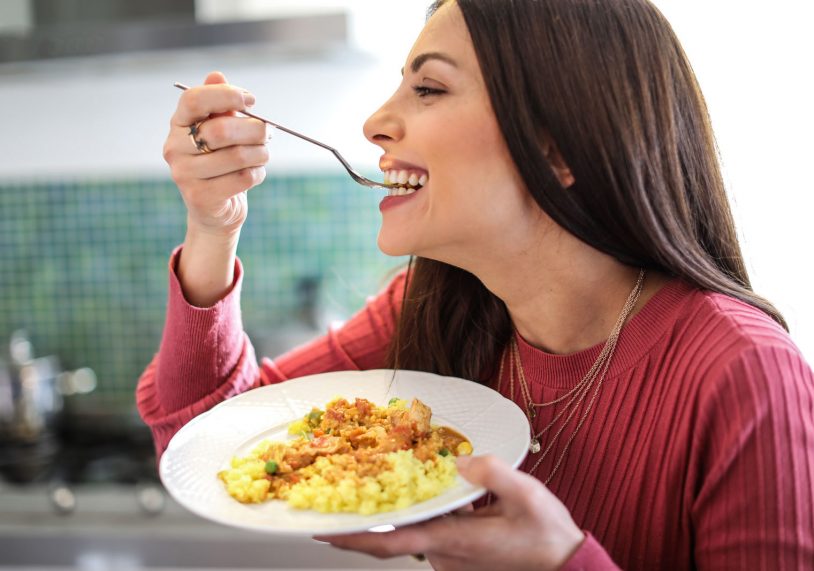 A delicious recipe I often do when we invite friends over. I really wish my kids taste such meals but they are so classical when it comes to food. Lebanese stews are their favorite. I will be also sharing my weekly homy recipes later on.
As for now, I highly recommend you trying this one if you're into garam masala and aromatic spices.
Servings: 6 to 8 servings
Ingredients
1 kg of chicken breasts cut into cubes (without the skin)
1/2 cup plain yogurt
80 grams LURPAK butter
1 large onion chopped small
4 large cloves garlic minced
2 tablespoons fresh ginger minced
2 tablespoons salt divided
1/2 teaspoon coriander
1/2 teaspoon cumin
3 tablespoons garam masala
4 cups diced tomatoes (canned)
1 tablespoon sugar
1 1/2 cup coconut milk
Fresh chopped cilantro (or parsley) for garnish
Instructions:
Preheat the oven 200℃.
Combine 1 teaspoon salt, 1/2 teaspoon coriander and 1/2 teaspoon cumin in a small dish. Sprinkle the spices on the chicken breasts, then coat them with the yogurt. Broil for 10 to 15 minutes, turning the chicken over frequently. Be careful not to overcook it and dry it out.
Remove from the oven and set aside.
While the chicken is cooking, melt the LURPAK butter in a large pan over medium heat. Add the onions and sauté until slightly browned. Add the garlic and the ginger and sauté for a bit until fragrant. Add a tablespoon of salt and the garam masala spice. Stir to coat with spices, then add the tomatoes and the sugar. When the mixture starts to simmer, reduce the heat to medium low and keep for about 5 minutes.
Reduce the heat to low and add the coconut milk to the tomato mixture. Add the to the warm sauce.
Serve over Turmeric rice and sprinkle with cilantro.
Photos by Sayde Jabra
Rings by Sparks by Carla