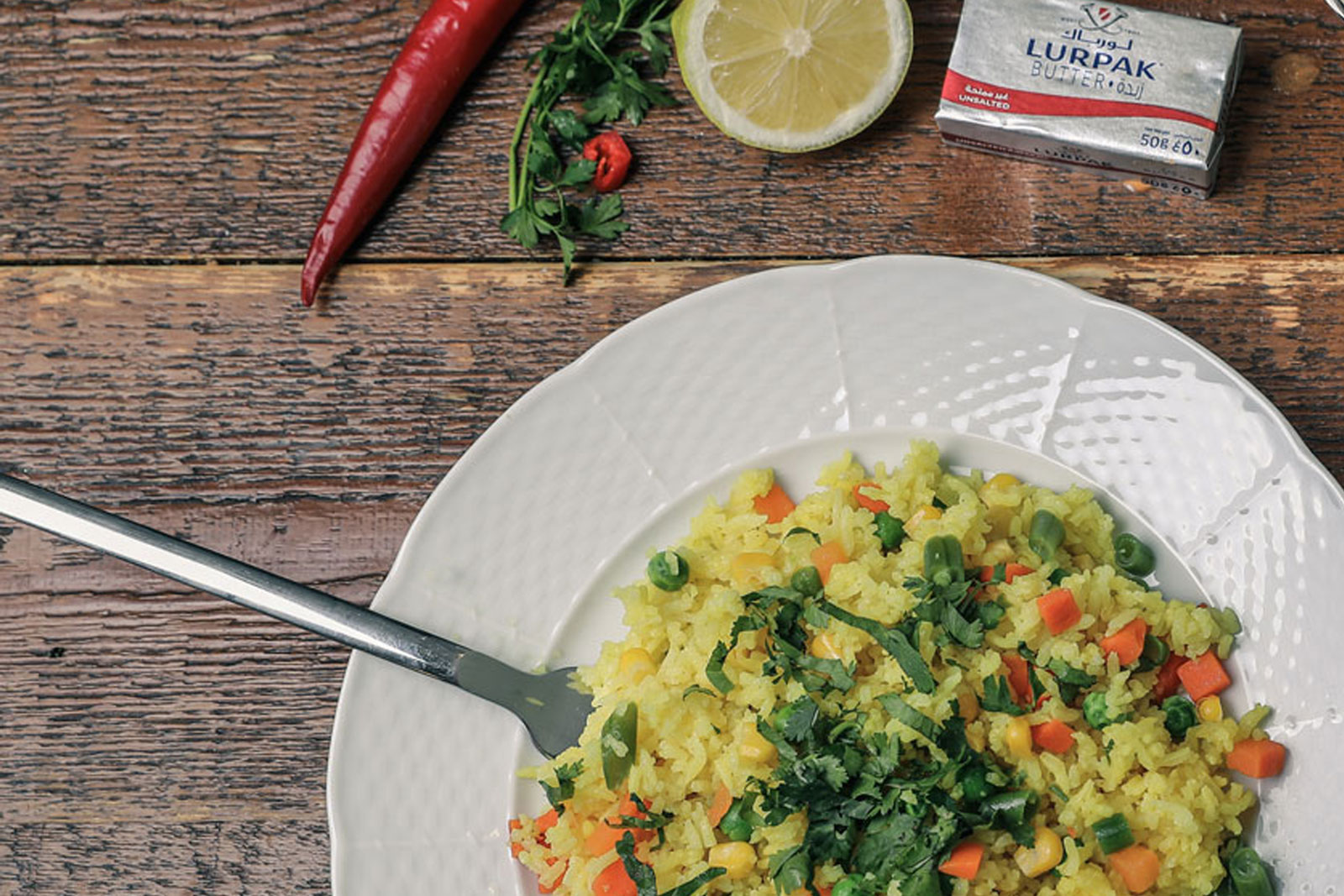 I am a big rice lover and I do it an average of 3 times per week!
This delicious aromatic golden turmeric rice is not only delicious but very easy and quick to prepare. It makes a great side to the Chicken Tikka Masala.
I hope you guys try it as soon as you check this post coz I'm sure you will be hooked just like me!!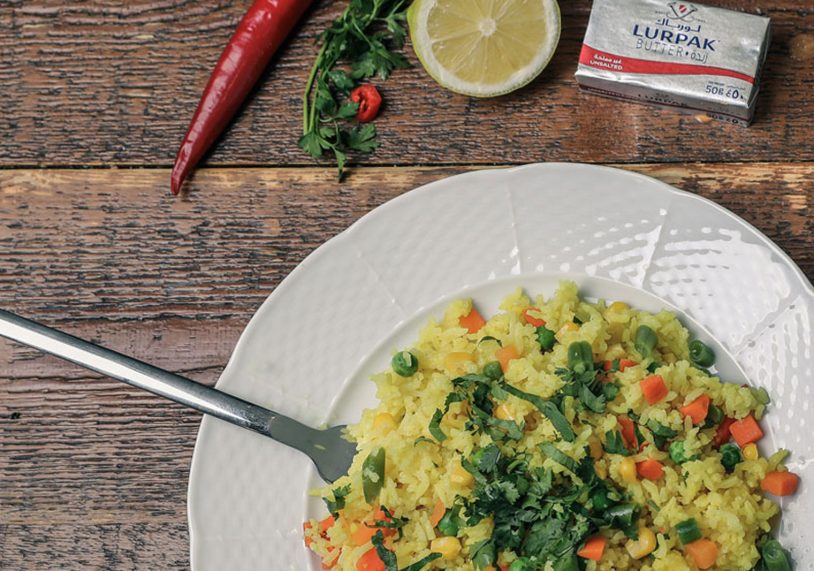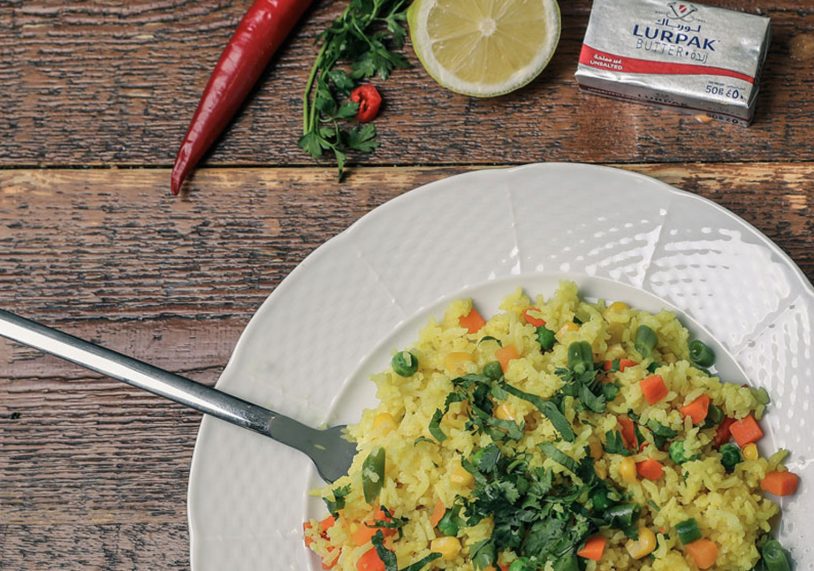 4 servings
Ingredients:
2 cups Jasmine rice
1/4 cup LURPAK butter
1 teaspoon salt
1 tablespoon ground turmeric
4 cups water
1 cup frozen vegetables (peas, corn, carrots and green beans)
chopped cilantro for garnish
Instructions:
Combine all ingredients in a large skillet (except the frozen vegetables and cilantro). Turn on the heat under the skillet to high, cover it and bring it to a boil. Once it is boiling, stir and then reduce the heat to low. Let it simmer covered until water is absorbed.
When the rice is tender, it is done.
While rice is cooking, you can add the frozen vegetables in boiled water for few minutes until cooked. Add them to the cooked rice. Sprinkle some chopped cilantro and enjoy!
Photos by Sayde Jabra