Hearty vegetable stew with vermicelli rice
I love stews! So comforting, filling and they make me feel like a kid again waiting for my mom to serve lunch.
I usually do this recipe once a month on a meatless Friday so it's a great recipe for all the vegetarians out there.
Here's what you need:
1 medium onion minced
4 garlic cloves minced
1 Tablespoon of minced ginger
1 rib of celery stick minced
4 zucchinis cut into cubes
4 carrots cut into cubes
A bunch of broccoli florets
A bunch of cauliflower florets
2 sweet potatoes peeled and cut into cubes
2 potatoes peeled and cut into cubes
3 small tomatoes diced
2 Tablespoons of tomato paste (you can add some spicy tomato paste if you like it spicy)
1 Tablespoon of minced fresh rosemary
2 cups of vegetable broth
LURPAK butter
1 teaspoon of salt
Black pepper
Cinnamon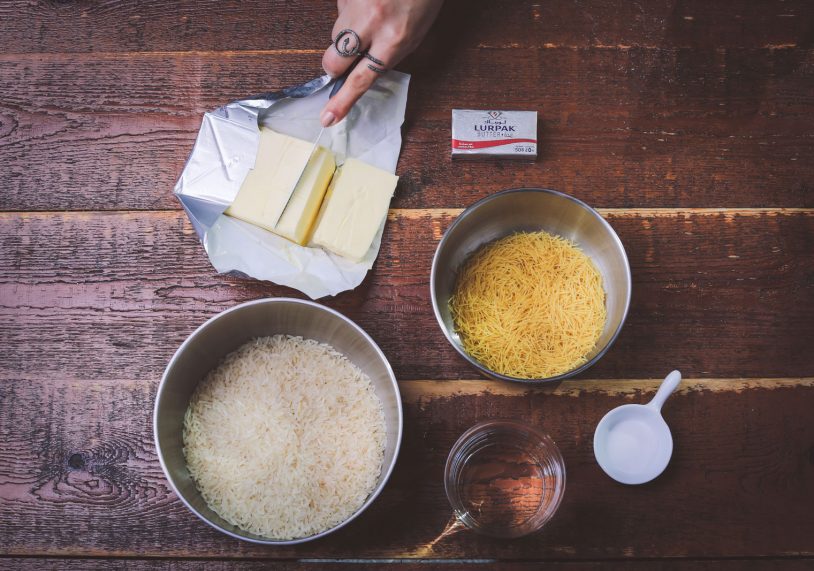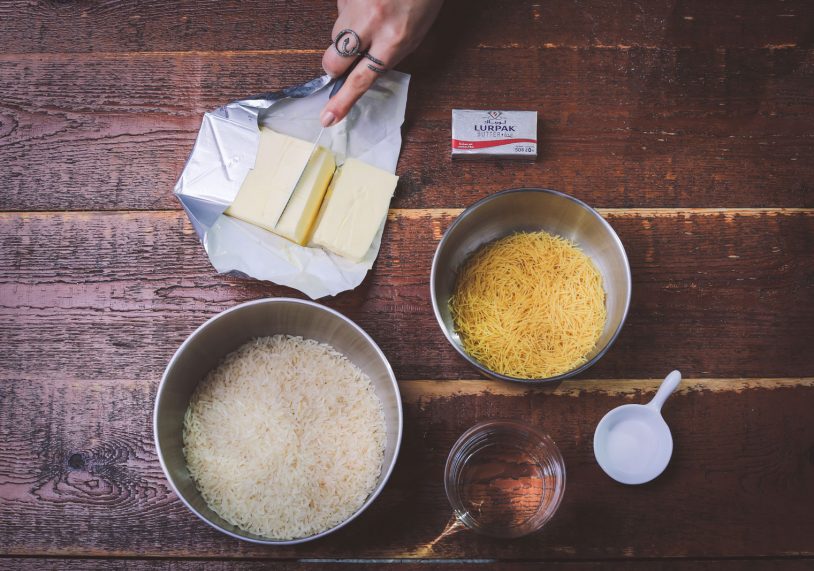 Vermicelli Rice:
3 Tablespoons LURPAK butter
½ cup broken vermicelli
2 cups american rice
3 cups water
1 teaspoon salt
In a large pan, heat the butter over medium heat, and then add the onions until tender. Add the garlic and ginger until fragrant. Add all vegetables and sauté in a bit of the vegetable broth for 5 minutes.
Add the remaining broth, diced tomatoes, salt, pepper, cinnamon, rosemary and the tomato paste.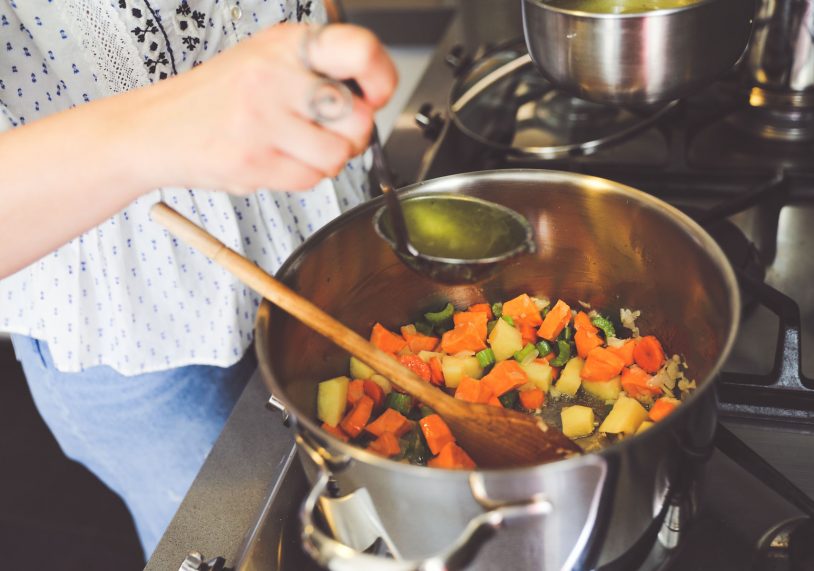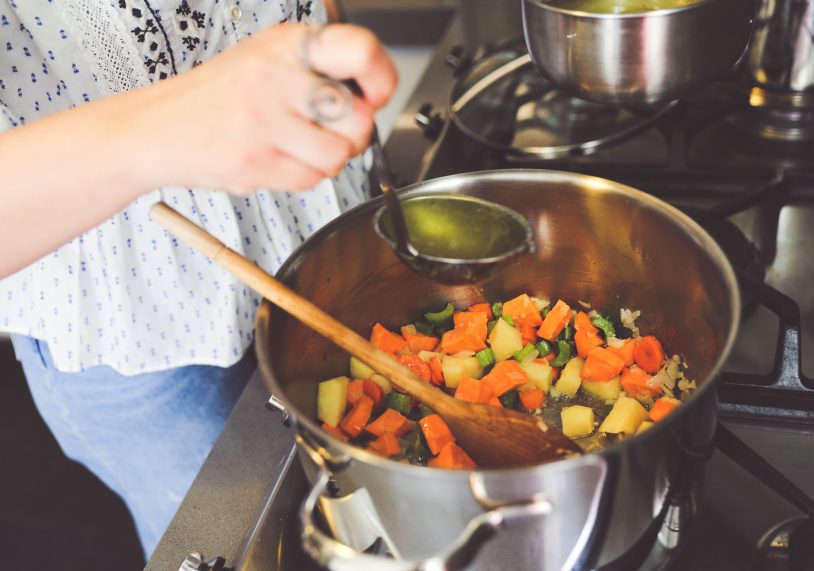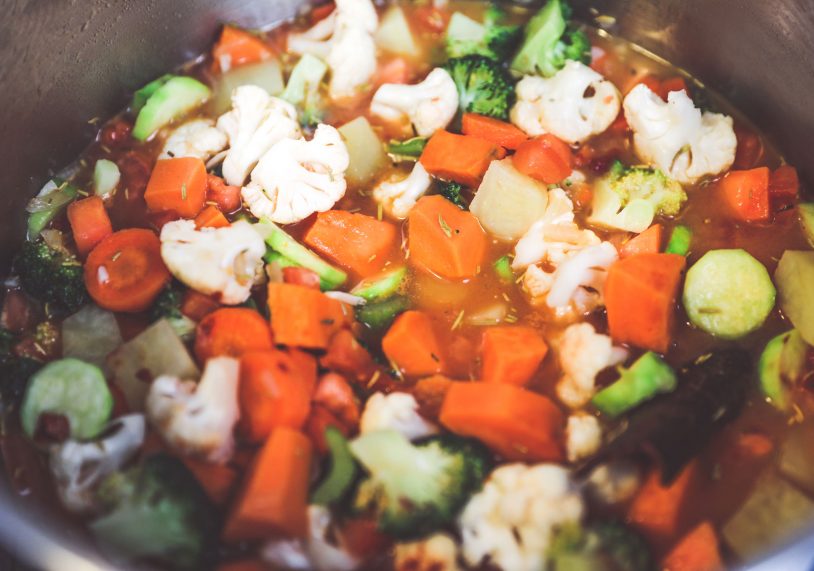 Leave over medium heat until all vegetables are cooked.
For the rice, you should rinse it first with cold water.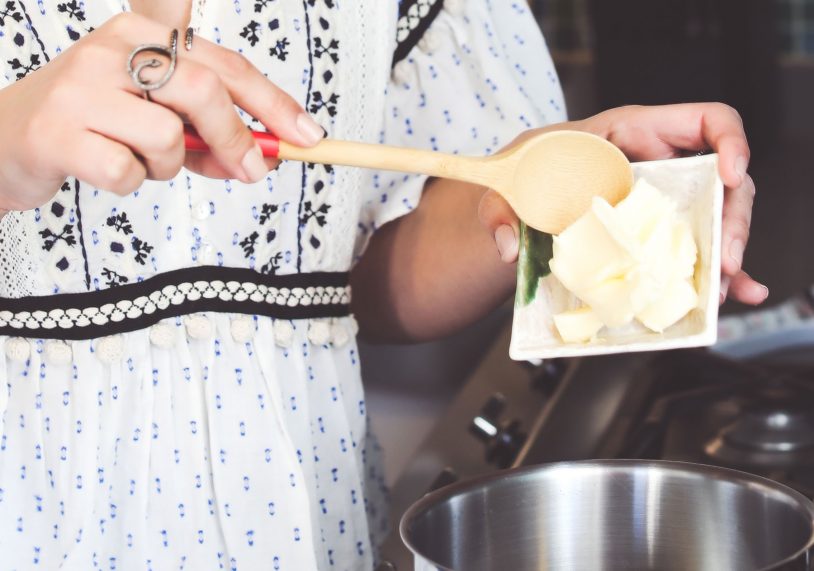 In a pan, heat the LURPAK butter until melted over medium heat. Add the vermicelli till golden brown. Immediately add the rice, mix it with the butter/vermicelli mixture, then add the water and salt. Once it starts to boil, reduce the heat and simmer, covered until rice is tender.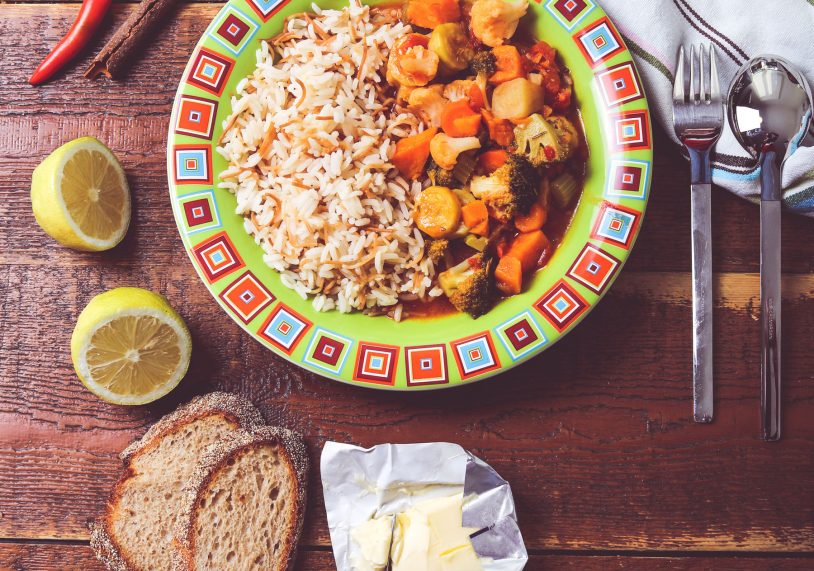 Photography by Sayde Jabra
Jewelry by Sparks by Carla